Fair Deal Travel plan your Trip from Ottawa to Delhi
May 18, 2023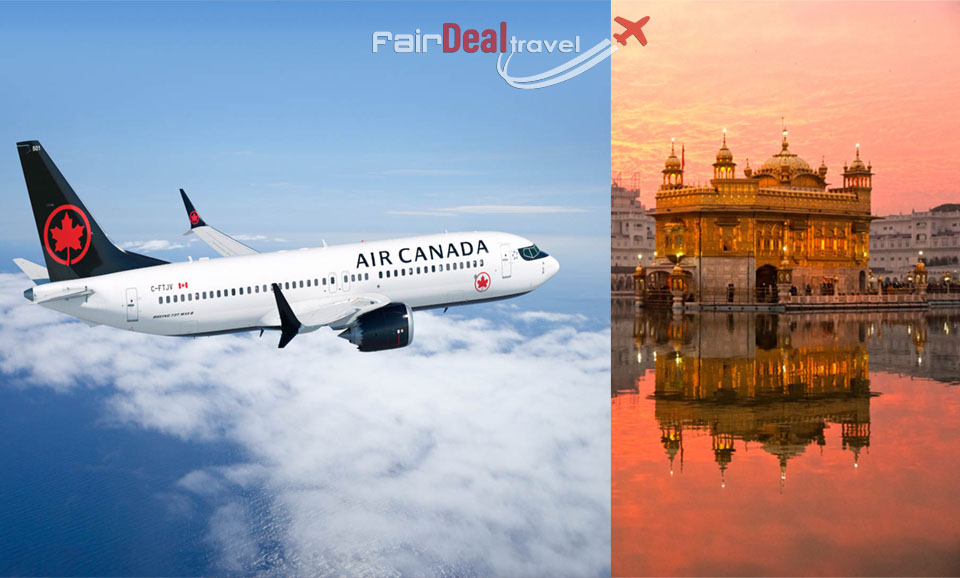 Canada to Amritsar India Tour
June 1, 2023
Your Trip from Montreal, Canada to Delhi, India
Here's what you can expect from your Montreal to Delhi travel experience with Fair Deal Travel:
Here's a sample itinerary for a Montreal to Delhi tour:
Consultation:
Our experienced travel consultants will have an initial consultation with you to understand your travel requirements, preferences, and budget. We'll discuss your desired travel dates, duration of stay, preferred airlines, class of service, and any specific interests or activities you wish to include in your itinerary.
Flight Booking:
We will arrange your flights from Montreal to Delhi, ensuring you have the best options in terms of airlines, schedules, and prices. Our experienced team will work diligently to find the most convenient and cost-effective flights that align with your preferences.
Accommodation:
We understand the importance of a comfortable and welcoming stay during your trip. Our travel experts will assist you in selecting the perfect accommodation in Delhi, tailored to your needs and preferences. Whether you desire a luxurious hotel, a cozy guesthouse, or a budget-friendly option, we have you covered. Experience the city's rich history, culture, and cuisine, and immerse yourself in the local way of life.
Airport Transfers:
Upon your arrival in Delhi, we will arrange smooth and hassle-free airport transfers to your chosen accommodation. Our professional drivers will be waiting to greet you and ensure a seamless transition from the airport to your hotel.
Local Transportation:
Exploring Delhi is a remarkable experience, and we will provide guidance on the best transportation options available. Whether you prefer private chauffeurs, reliable taxi services, or the convenience of ride-sharing apps, we will assist you in finding the most suitable and efficient means of getting around the city.
Sightseeing and Activities:
Delhi is a city steeped in history and vibrant culture. Our travel company will curate an extensive list of must-visit attractions and activities to make the most of your time in the city. From iconic landmarks like the Red Fort and Qutub Minar to immersive cultural experiences and culinary delights, we will ensure you have a memorable itinerary.
Travel Assistance and Support:
Throughout your journey, our dedicated support team will be available to address any queries or concerns you may have. We will provide you with comprehensive travel information, local tips, and 24/7 assistance to ensure a stress-free and enjoyable trip.
Personalized Itinerary:
We understand that each traveler is unique, with specific preferences and interests. Our travel experts will work closely with you to design a personalized itinerary that reflects your desires and maximizes your time in Delhi. Whether you seek historical sites, shopping experiences, or culinary adventures, we will tailor the trip to exceed your expectations.