Trip from Montreal to Delhi
May 27, 2023
Direct Flights from Canada to Delhi
June 4, 2023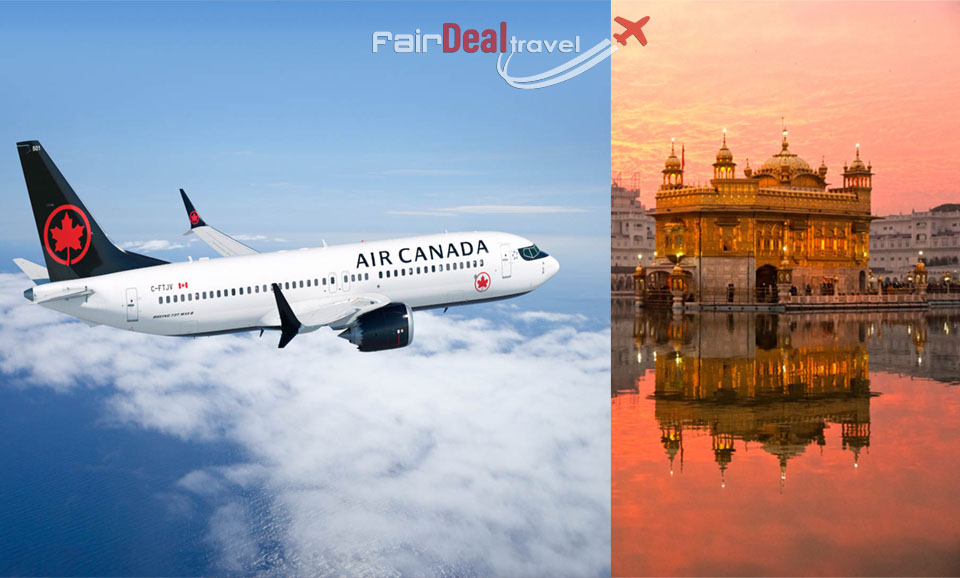 Enchanting Journey from Canada to Amritsar
This unforgettable journey combines the natural beauty of Canada with the rich cultural heritage and spiritual significance of Amritsar.
Here are some highlights of a tour to Amritsar:
Day 1: Departure from Canada
Bid farewell to Canada as you board your international flight to Amritsar. Relax and anticipate the remarkable adventures that lie ahead.
Day 2: Arrival in Amritsar
Upon arrival in Amritsar, you'll be greeted by your knowledgeable local guide who will escort you to your hotel. Take some time to rest and acclimatize to the vibrant ambiance of this culturally significant city.
Day 3: Exploring the Golden Temple
Begin your exploration of Amritsar by visiting the iconic Golden Temple, the spiritual heart of Sikhism. Marvel at the gleaming golden structure, immerse yourself in the tranquil atmosphere of the sarovar (holy pool), and witness the spiritual rituals performed by devotees. Indulge in the langar (community kitchen) experience, where you'll enjoy a delicious vegetarian meal served with love and equality.
Day 4: Jallianwala Bagh and Partition Museum
Visit the historical Jallianwala Bagh, a memorial garden commemorating the infamous massacre that took place in 1919. Learn about this pivotal event in India's struggle for independence. Later, explore the Partition Museum, which vividly documents the human stories and tragic events during the partition of India and Pakistan in 1947.
Day 5: Wagah Border Ceremony and Amritsar Heritage Walk
In the evening, witness the electrifying flag-lowering ceremony at the Wagah Border, where Indian and Pakistani soldiers engage in a spirited display of military showmanship. Experience the patriotic fervor and palpable energy of this unique event. Later, take a heritage walk through the bustling streets of Amritsar, discovering its architectural gems, colorful bazaars, and local cuisine.
Day 6: Amritsar Food Trail and Shopping
Delight your taste buds on an enticing food trail, sampling the rich flavors of Amritsari cuisine. Savour mouth-watering specialties such as Amritsari Kulcha, Chole Bhature, and lassi. Engage in some shopping at bustling local markets, known for their vibrant textiles, traditional handicrafts, and jewelry.
Day 7: Rural Punjab Experience and Farm Visit
Embark on a scenic drive to the outskirts of Amritsar, immersing yourself in the rustic charm of rural Punjab. Interact with warm-hearted villagers, engage in agricultural activities, and learn about their way of life. Indulge in a traditional Punjabi meal, prepared with organic ingredients sourced from the local farms.
Day 8: Departure from Amritsar
After a memorable journey, bid farewell to Amritsar as you transfer to the airport for your return journey to Canada. Depart with cherished memories and a deeper understanding of Sikh culture and the spirit of Punjab.
This carefully curated tour from Canada to Amritsar offers a perfect blend of spirituality, history, culture, and gastronomy. Witness the awe-inspiring Golden Temple, relive the poignant past at historical sites, experience the fervor of the Wagah Border ceremony, and immerse yourself in the warmth and hospitality of the people. Let this journey leave an indelible mark on your soul as you discover the vibrant