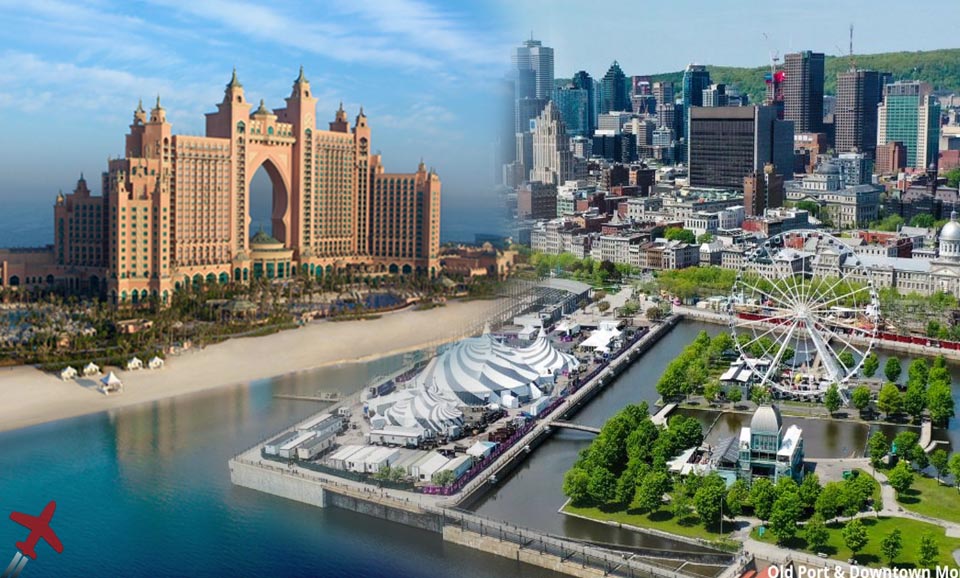 From Dubai to Montreal: Emirates
July 7, 2023
Pros and Cons of Travel Agencies in Ottawa Canada
August 10, 2023
How Flight Booking Agencies
How Flight Booking Agencies Work in Canada
Flight booking agencies in Canada work with a wide network of airlines, offering travelers a vast selection of flight options:
Extensive Flight Options:
Flight booking agencies in Canada work with a wide network of airlines, offering travelers a vast selection of flight options. Whether you're planning a domestic trip or an international adventure, these agencies can provide you with numerous choices to suit your preferences and budget. From economy to business class, direct flights to layovers, and various departure times, the extensive flight options ensure you find the most suitable itinerary for your journey.
Online Platforms:
In the digital age, many flight booking agencies in Canada operate through online platforms. These user-friendly websites and mobile apps allow travelers to search for flights, compare prices, and book tickets from the comfort of their homes. Online platforms also often feature interactive calendars that display the cheapest days to fly, making it easier to save money on your travel expenses.
Personalized Assistance:
While online platforms offer convenience, some travelers prefer personalized assistance. Flight booking agencies in Canada often have dedicated travel agents who can guide you through the booking process, answer your questions, and provide expert advice. These travel experts take into account your specific preferences and needs, ensuring you find the best flight options that align with your travel plans.
Exclusive Deals and Discounts:
One of the significant advantages of using flight booking agencies in Canada is their access to exclusive deals and discounts. These agencies have partnerships with airlines and travel providers, allowing them to offer special fares and promotions that may not be available directly through airline websites. By leveraging these deals, travelers can save money on their flights and other travel-related expenses.
Package Deals:
Many flight booking agencies in Canada offer package deals that combine flights with hotel accommodations, car rentals, and other travel services. These packages are often bundled at discounted rates, providing travelers with a convenient and cost-effective way to plan their entire trip. Whether you're going on a family vacation or a solo adventure, these package deals can simplify the booking process and save you time and money.
Customer Support:
Flight booking agencies in Canada prioritize customer support to ensure a smooth travel experience. They offer assistance in case of flight changes, cancellations, or other travel-related issues. With dedicated customer support teams, these agencies are committed to helping travelers throughout their journey, providing peace of mind and reassurance during unforeseen situations.
Flight booking agencies in Canada work diligently to cater to the diverse needs of travelers. Whether you prefer the convenience of online platforms or personalized assistance from travel agents, these agencies offer extensive flight options and exclusive deals to make your travel experience enjoyable and cost-effective. So, the next time you plan a trip within or from Canada, consider utilizing the services of flight booking agencies to find the best flight deals and make your journey a memorable one. Happy travels!